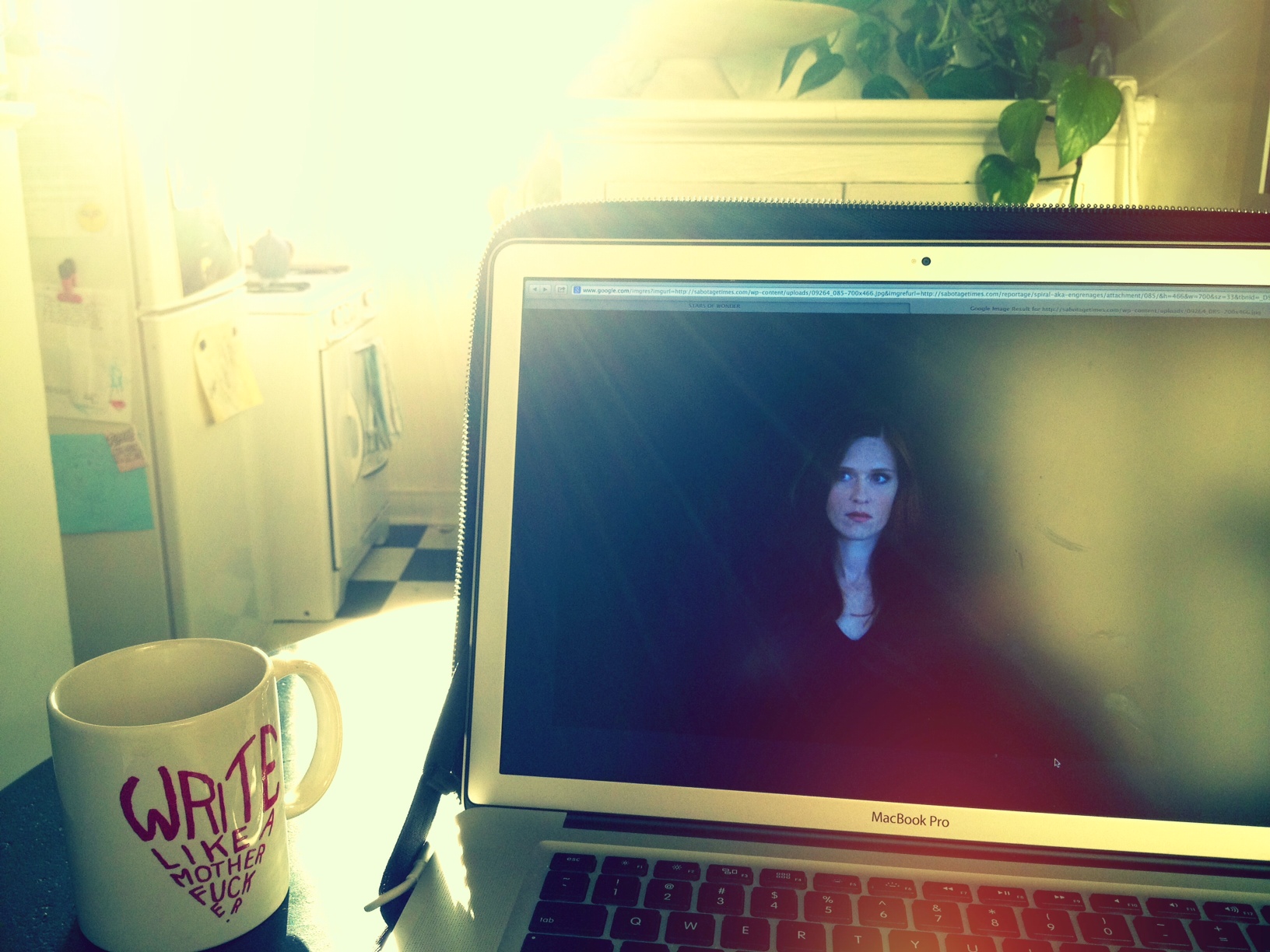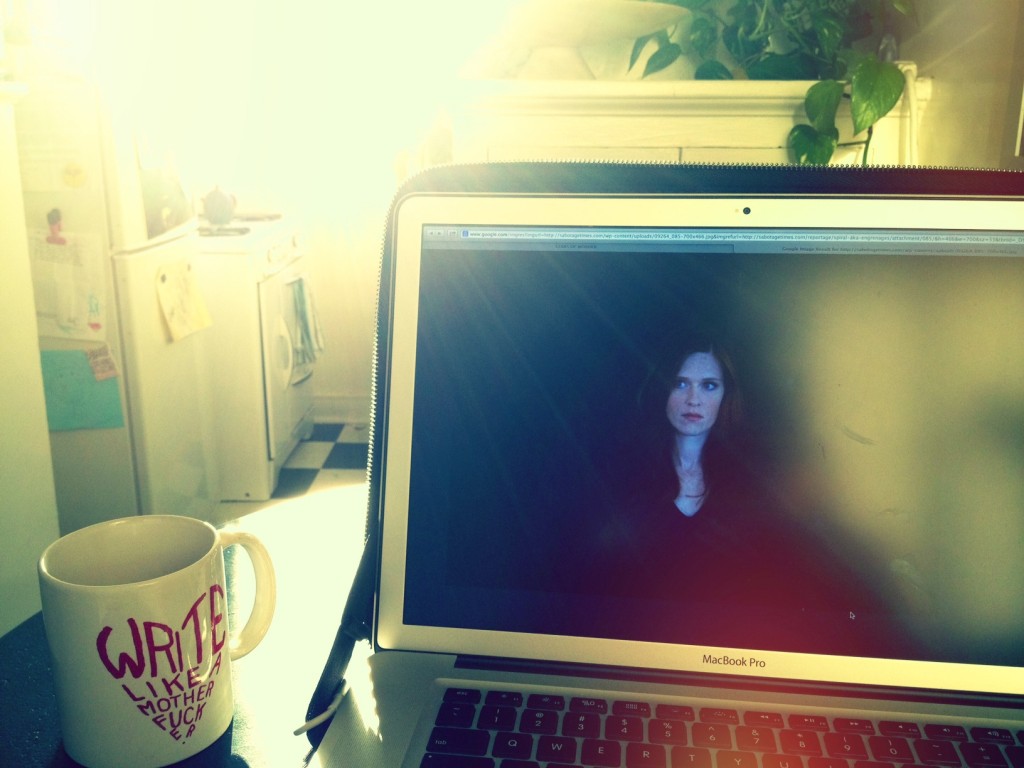 Let's talk about Audrey Fleurot, you guys.  My sexy French girlfriend.  Let's DEFINITELY not talk about how dirty my laptop screen is.  Eeeuw.  I didn't even notice that, I was so busy congratulating myself for picking an angle where you couldn't see how filthy my kitchen is right now.  (That stuff about Capricorns being dirty birds?  All true.)
Sorry, Audrey, not to take away from your outrageous gloriousness, but you know it's so.  After all, you're a Capricorn too!  I'm not going to start writing a Hot Slut of the Day column like my hero, Michael K, but if I were going to, damn it if Audrey wouldn't be a great way to start.
I might have to start a tag for Hey Baby, What's your sign? though.  Because that's how I figured out that my future wife Audrey was a Capricorn.  I was deep in the middle of one of the best tv marathons I've had this year watching Engrenages on Netflix streaming.  It's Spiral for us English speakers, but I amused myself for four seasons and one week trying to say Engrenages in a full throaty voice with the announcer during the opening credits.
This, of course, made me think of my high school French teacher, who, it was rumored, liked to visit nude beaches when she went to France with her family.  So for every naughty thought I had about Ms. Fleurot, I kept hearing Madame C intoning "Yvette!" in a scandalized voice.  The trouble with memory is that it has a terrible habit of ambushing you out of turn.
Anyway, Audrey plays a conniving, manipulative defense attorney named Josephine Karlsson.  She's cold as ice, except when she's had a few drinks, she's always impeccably dressed, she has a stare that could nail you to the wall from fifty yards off and she's got serious daddy issues.  Of course I pegged her character for a Capricorn, but the actress was soooo convincing I had to look her up.  Turns out she was born on January 1st, The Day of the Emotional Organizer, (barf) just like me!!!  Move over JD Salinger!  I've got a new New Years Birthday mate!!
I can't tell you how thrilling this is for me.  Yes, J Edgar Hoover shares our birthday, but with Audrey by my side I feel quite up to the challenge of repressing his ghost in favor of good tailoring, minimal accessories, and a steely gaze that masks a thousand sorrows.  Wait, that last bit doesn't sound fun at all.  Scratch that, let's just go for tailoring, simple accessories, and loosening up with a stiff drink.  We can work out the details later.
http://starsofwonder.com/wp-content/uploads/2013/10/photo-1.jpg
1224
1632
Wonder Bright
http://starsofwonder.com/wp-content/uploads/2014/09/starsOfWonder-143x32@2x.png
Wonder Bright
2013-10-11 08:33:59
2017-10-24 17:12:42
My New Capricorn Girlfriend