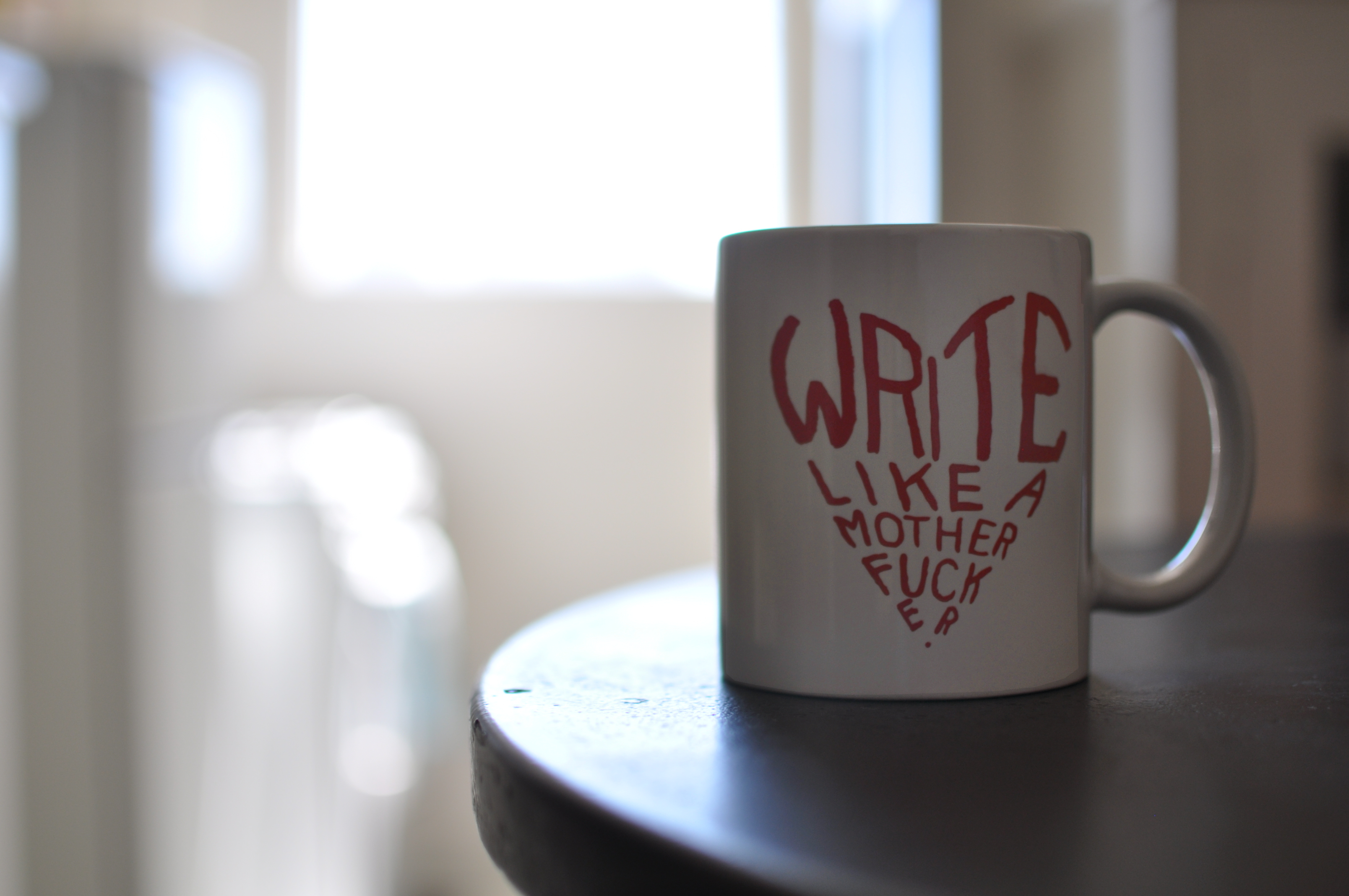 Today makes 49 days since I started writing every day.  Forty-nine days in a row I've posted something – not always anything I'm terribly proud of, but something here.  Just the act of doing it seems like a massive accomplishment, to be honest.  The weight of my inertia has been veeeery heavy most of my life, throwing it off has been my lifelong dream and the idea that I might not be able to is my greatest fear.
My voices, my gut, my intuition, call it what you will, are saying I have to keep writing every day for a year, which some days seems a terribly long time and then other days no time at all.
I wonder how it will feel on the other side of it?  Who will I be?  Will I have written all the things I've got stored up in me?  Will I have anything left?  Will my writing improve? Will I have more readers or less?  Will I find my audience, my global karass?
So many questions and the answers all belong to the future.  As an astrologer people often expect me to definitively answer questions about the future, but truthfully, I sometimes wonder why they want to know.  Is a guarantee one way or another really what you want?  Really? 
Because knowing gets in the way of experiencing, and there is no substitute for that.
Right now I want to spend about thirty more minutes on this post but I can't, I have to be somewhere in twenty minutes!  So I'm pressing publish and walking away.  It's not perfect, not polished, I'm not sure of it, but it's done.  It has to be.  Life is for living, not polishing.  Life doesn't happen in retrospect or the future.  It's happening right now.
Breathe.
http://starsofwonder.com/wp-content/uploads/2012/08/mugredux.jpg
2136
3216
Wonder Bright
http://starsofwonder.com/wp-content/uploads/2014/09/starsOfWonder-143x32@2x.png
Wonder Bright
2013-11-25 11:15:39
2016-05-17 20:41:34
Day 49