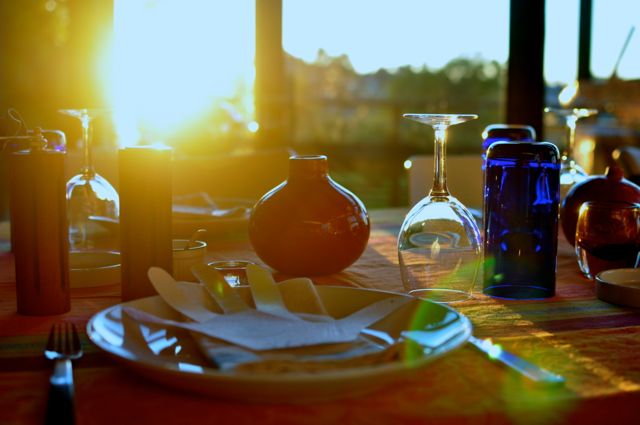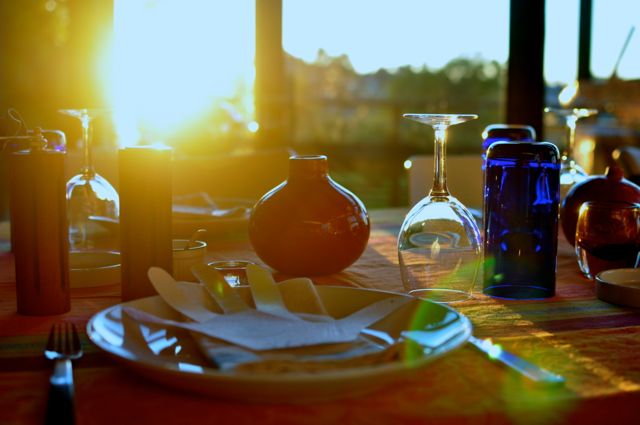 Thanksgiving has always been my favorite holiday.  When I was a girl my beloved Aunt June made Thanksgiving dinner every year for the whole family, which was at least 15 people and often more, depending on girlfriends, boyfriends, Thanksgiving orphans etc.  All but one of our cousins were older than me and my brother and they would tease us mercilessly about our dyed hair and black clothes but all that stopped once we sat down at the table for dinner.
Gramma always said grace and then someone would start of a chorus of "Oh June, this looks beautiful!" as we dished out our favorites and passed them round the table.  Then we would dig in, and after that there would be a deep quiet as everyone started to eat until it was broken by someone laughing at the uncharacteristic silence.
Then I grew up and moved away and Thanksgivings were always orphan Thanksgivings after that.  And some of them were just amazing!  There was the Thanksgiving my friend Kirk cooked peasants naked in my San Francisco kitchen and we were all so drunk and stoned that we didn't eat until 9 pm.  But it was delicious.  Then there was the time my dear Australian friend looked up a bunch of recipes and made Thanksgiving dinner for me and all our friends at college in England.  Everyone was really excited, because they'd never had Thanksgiving dinner before.  It was amazing.  Perfect.  I still can't believe she did that.
A few years ago my Auntie June died from a brain tumor.  She didn't have long, so I'm really grateful I got to see her before she left.  I remember sitting next to her at her bedside holding her hand.  I told her how grateful I was for all those Thanksgiving dinners she cooked.  I said, "June, it always made me feel so loved."
And she looked me right in the eye, with half her face frozen and her head shaved with stitches on it and you know what she said to me?  With the steadiest, gentlest gaze in the world, she just said, "Honey, you are loved."
She never looked so beautiful to me as she did in that moment.  I'll never get over it and I'll never celebrate Thanksgiving without thinking of her and all those amazing meals.  June, wherever you are, I miss you! Thank you for Thanksgiving, for giving me all those days all those years of reminders what family is about and the value of cherishing it. Thank you.
So that's what Thanksgiving is to me, one day a year when I sit down with loved ones to a fantastic meal prepared by someone's hand and just remember to be really grateful for everything.  The older I get the more there is to be grateful for and the deeper that gratitude runs.
Happy Thanksgiving, my Delectable Little Marshmallow Yams!!  From my table to yours, I wish you a happy meal and loving people to eat with.  Don't forget to kiss the cook!!
http://starsofwonder.com/wp-content/uploads/2013/11/thanksgiving.jpg
425
640
Wonder Bright
http://starsofwonder.com/wp-content/uploads/2014/09/starsOfWonder-143x32@2x.png
Wonder Bright
2013-11-28 10:25:59
2016-05-17 20:33:29
Happy Thanksgiving