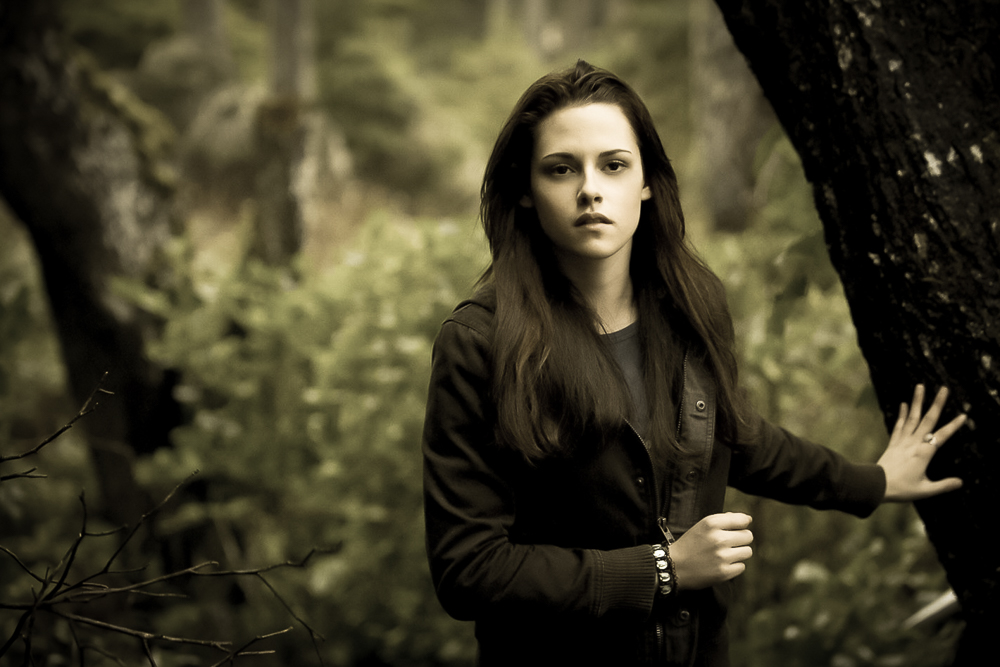 I watched the final movie in the Twilight saga the other night.  DON'T JUDGE ME!  No, it's ok, you can judge me, I know how everyone feels about it.  It's not like I can't see how awful it all is and why it's so upsetting (though frankly I don't think the films get enough credit for how entertaining they are in their badness) but I really do enjoy the storyline, and even worse (apparently) I actually like Bella.
I've discovered this is an incredibly unpopular position to take, but it's not the first time I've been fascinated by a woman that is universally hated.  It's actually why I read the books in the first place.  Everyone was talking about it so I picked the first book up just to to see why everyone was so furious with her.  I kept waiting for the shoe to drop and to find myself hating her too, but it never happened.  In fact, with every page I turned I liked Bella more.
She's described as narcissistic, but a lot of people her age are, I certainly was.  I'm inclined to cut her some slack for that.  She's also described as weak and without personality, but that I can't see.  I understand why people do, of course.  After all, Bella loves a man who is either stalking her or rejecting and cold.  She identifies herself through the experience of loving him so profoundly that she cannot imagine living without him.  Literally, she actually attempts to kill herself when he leaves her.
Don't mistake me, I understand perfectly why this is a dangerous story to instill in a generation of girlish hearts.  After all, while those girls are indoctrinating themselves in the myth of sacrificing everything for True Love their boyish peers are learning about girls and how to treat them from internet porn.  We're raising our girls to sacrifice themselves for boys who are being raised to think of girls as play toys.  Yeah, it's a perfect storm.  No mistake about it.
Besides, the greatest supernatural twist of the story is that two people who hate themselves somehow manage to fall in love with one another.  That's the most unrealistic thing about it, if you ask me.  That NEVER works in real life.  I should know, I've tried enough times.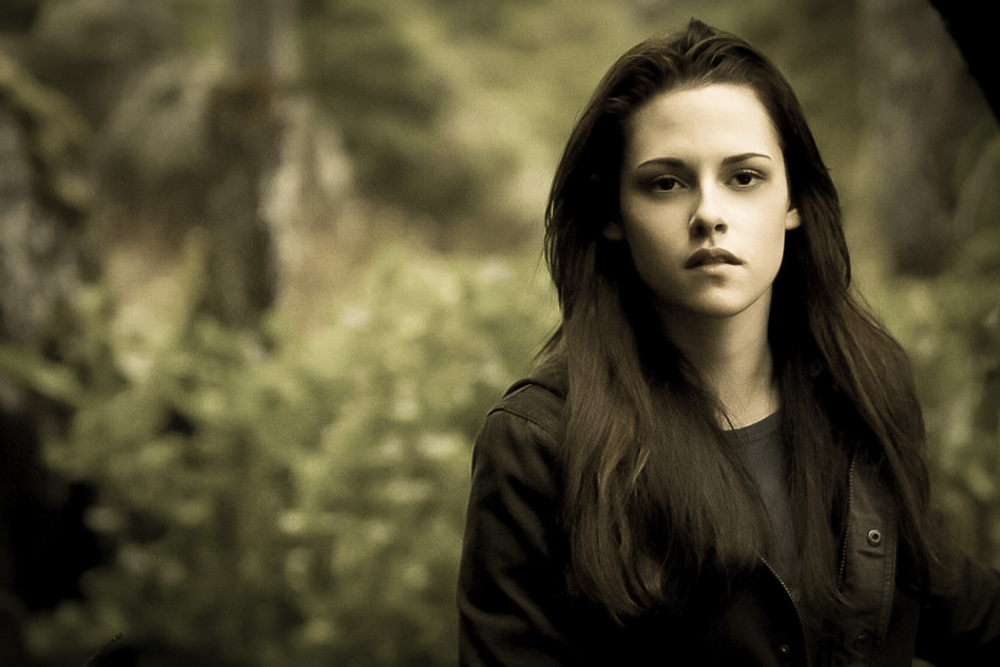 But none of that seems to tarnish the shiny bright thing I like about the story.  Like legions of young girls (and their mamas!) I'm drawn to the story not because of Bella's many sacrifices, but because of her victories.  I don't see Bella as weak, because Bella knows what she wants.  She is single-minded in the pursuit of it, and Bella wins her quest.  She gets her guy and soothes the savage beast.  Love is revealed as transformative, and more importantly, redemptive.  Through her love Edward is relieved of his self-loathing and anger and released into a profound sense of purpose.  Through his love for her Bella learns to love herself, she becomes confident and strong.  She becomes resplendent.
Twilight is obviously a modern reworking of Beauty and the Beast and I don't think you can seriously look at this story and its popularity without asking yourself why we need to tell this tale and why we need to tell it now.  I think it's because Beauty (Venus) really does have the power to soothe what is savage and torn (Mars).  Venus heals, reveals, honors, and raises up.  Venus reconciles, she unifies.  She takes what is broken and she makes it whole.  She shields us from pain and gives us something to fight for (Mars again).  We would be lost without her.
But in our modern world, those qualities are not celebrated or honored.  Instead we equate them liberally with womanhood and mothering.  We hold them in contempt and push them into the corner only to be brought out as prizes to be offered up to action heroes and villains alike.  We don't protect Venus, we don't fight for her.  We abuse her, we ridicule her, we tell her we'll only like her if she wears make-up – but not too much!  If she wears too much we call her a slut.
And it's not like Mars has it so great.  Mars is equated primarily with revenge, war and killing.  From Rambo to the most recent Die Hard movie we've staked our claim on how Mars is supposed to behave and look like.  The functions of Mars, to sever and separate, and to act on what is desired, have been perverted into increasingly grotesque caricatures.  We demand that our men be warriors first, and we don't even really care what they're fighting for, just so long as they fight.  Our modern day Mars truly is a beast.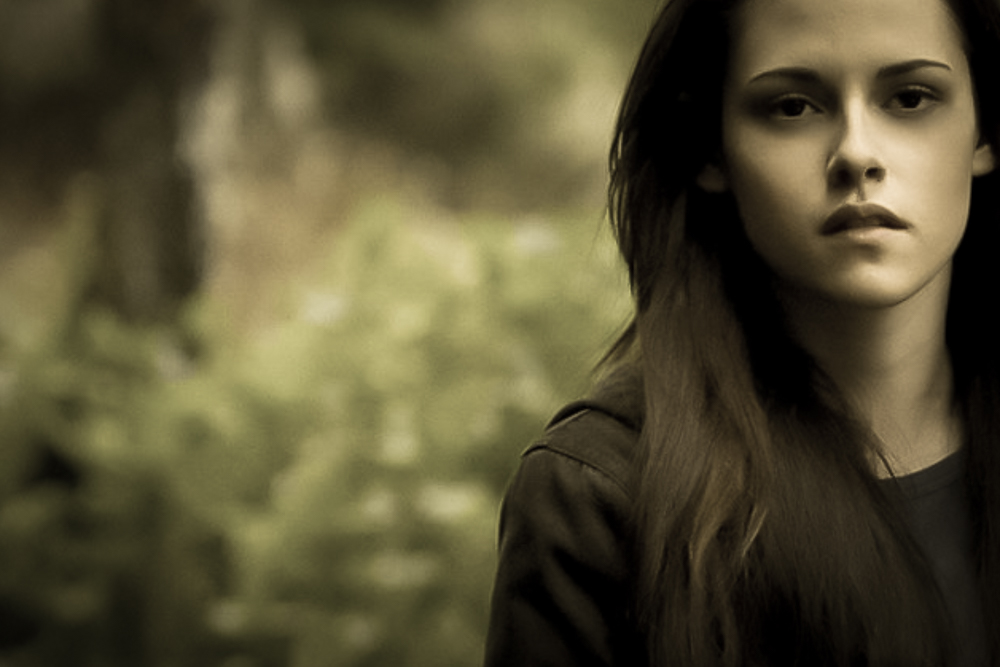 Is it any wonder then that Bella is the spokesperson for Venus in our time?  The true horror of Twilight doesn't have anything to do with vampires or werewolves.  The horror is that we live in a time where our experience of beauty (Venus) is so narrowly defined that we need to freeze a woman at 18 in order for her to be pretty.  The true horror of Twilight is that the love story (Venus) that defines this generation can only be told by a woman who hates herself and loves someone who hates himself too.  The true horror of Twilight is that love can only be redemptive, not reflexive and that it takes a woman with supernatural strength to experience or express it.
The true horror of Venus is that in this day and age it takes a horror story to tell her story.
http://starsofwonder.com/wp-content/uploads/2014/09/starsOfWonder-143x32@2x.png
0
0
Wonder Bright
http://starsofwonder.com/wp-content/uploads/2014/09/starsOfWonder-143x32@2x.png
Wonder Bright
2013-11-07 10:19:30
2016-06-01 00:24:02
Twilight & the Horror of Venus