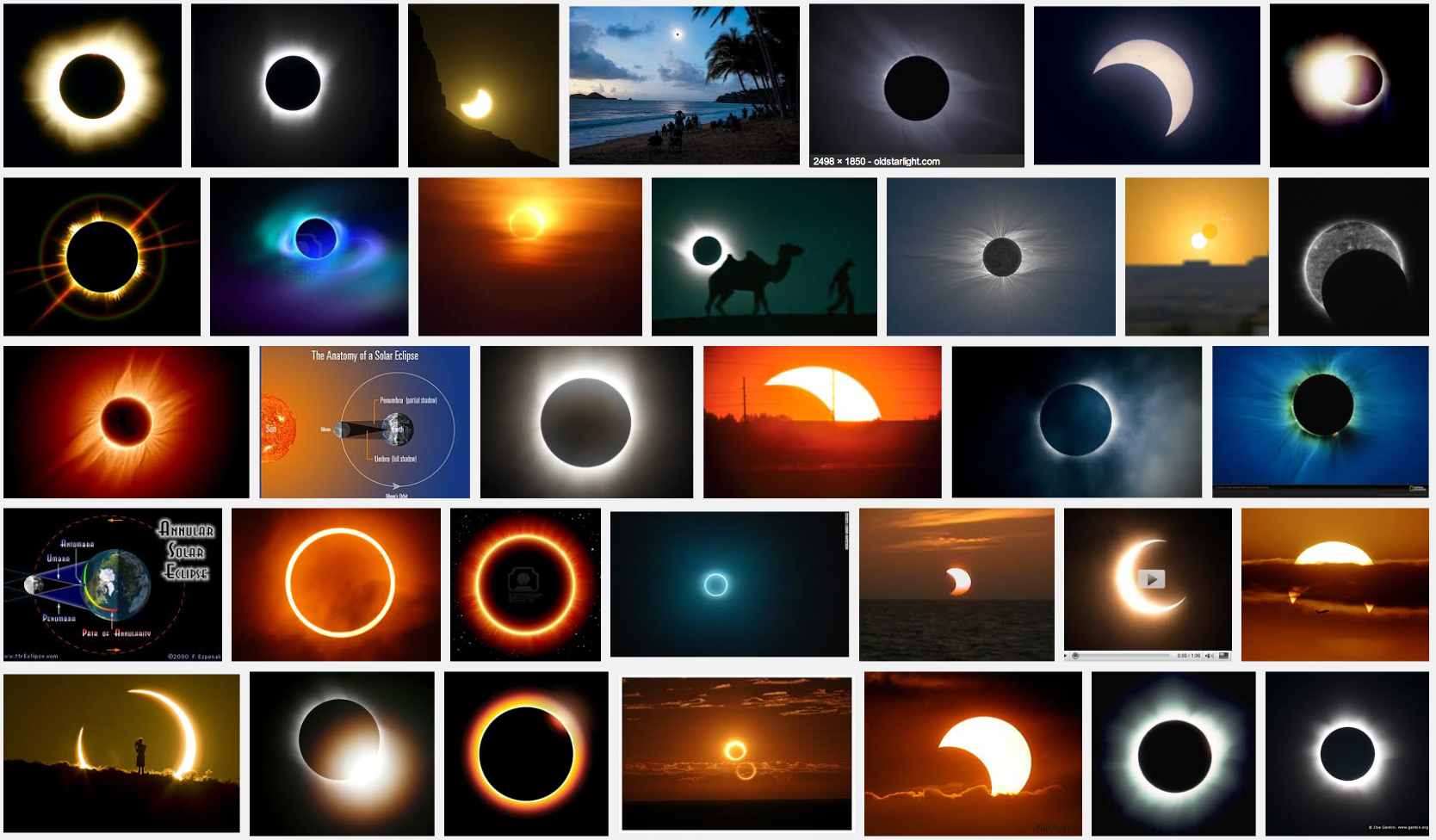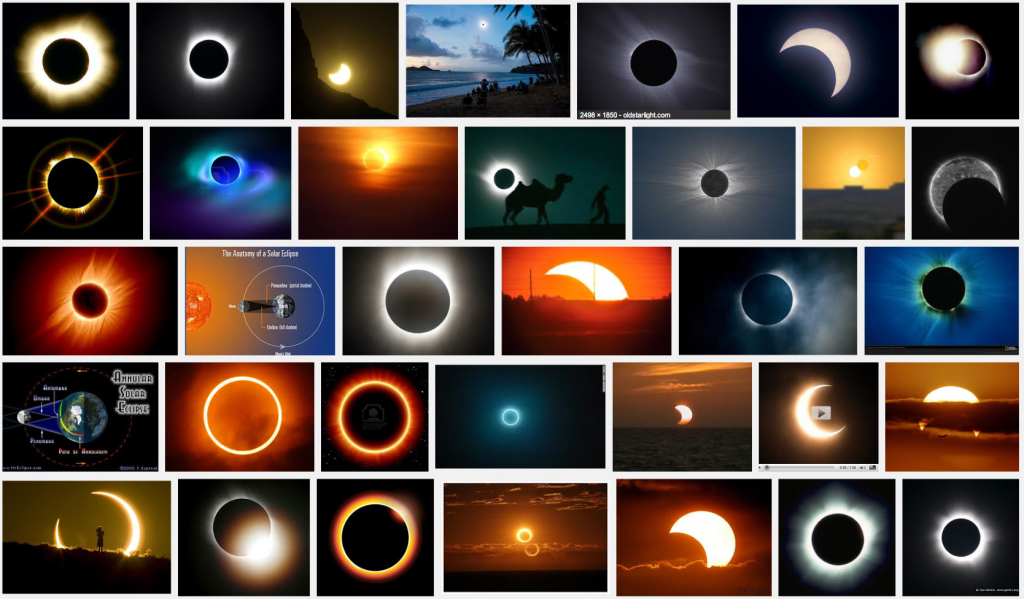 Today's Solar Eclipse photo is brought to you by google search images.  There's some real beauties.  Better yet you can watch a time lapse video of the eclipse, which SLOOH started filming around 3:45 am PST this morning in Kenya where it was visible.  I wasn't up for that, were you?  In Astrologyland people have been talking about this eclipse for awhile with varying degrees of anxiety and trepidation.  After all, there's some powerful astrological significations making up the backdrop of this particular eclipse cycle.
You've got your Uranus / Pluto square, exact on November 1st for the fourth of seven passes at 10 degrees in Aries and Capricorn.  If you're late to the game on what all that means exactly, Frederick has been covering it quite beautifully over on Astroinquiry, I'd start here for the basic explanation, here for some real life examples, and here for an update on Friday's apocalyptic fervor.
Then we've got good ol' Mercury going retrograde, which I covered in the last wrap-up.  But as far as the eclipse goes, the important point about the current Mercury retrograde cycle is that it's passing through Scorpio at 9 degrees, along with good ol' Saturn at 14, and then the eclipse also falls in Scorpio at 12 degrees.  You'll notice that all the significations are falling between 9 and 14 degrees, which means that certain people among us are likely to get hit extra hard by all this celestial pressure.  This girl knows what I'm talking about.
Essentially, this Saturn in Scorpio period, marked by the need to go deep and uncover uncomfortable truths and DEAL with them, is getting some serious help from this eclipse season.  How well you deal with that is up to you.  But how well you deal with uncomfortable truths is going to tell you a lot about how you're going to be dealing with this period.  Are you dealing with your mess the way the Japan is (or isn't) dealing with Fukushima?  Are you willing to ask for help from foreign nations or are you too concerned about losing face?  If you're a foreign nation, are you too tied up in your anxiety about gay marriage and making sure poor people don't have enough to eat to notice that a nuclear reactor on the edge of the Pacific Rim is perilously close to meltdown?
Time to get real, people.  What's important to you?  What's at stake?  If your integrity is being shored up by sticky tape and rubber bands you're gonna be feeling it this week, I'm afraid.
For more on preventing potential meltdowns and making a fresh start check out what Stephanie has to say over at Planetary Apothecary.  And if you want more, Barry Perlman offered some hard won insight about facing cold hard facts during this eclipse season, which he reveals over on Astrobarry.
Stay true, Little Tomatoes!  Don't go splat!  Dice yourselves up for a nice fresh bruschetta instead!  YUM
http://starsofwonder.com/wp-content/uploads/2013/11/Screen-Shot-2013-11-03-at-7.34.15-AM.png
976
1668
Wonder Bright
http://starsofwonder.com/wp-content/uploads/2014/09/starsOfWonder-143x32@2x.png
Wonder Bright
2013-11-03 10:12:52
2016-05-15 16:03:22
Wonderful World Compendium: Solar Eclipse Edition