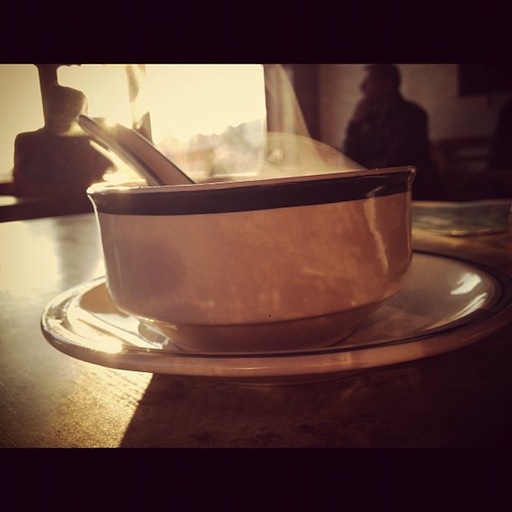 Nepal is famous for the tea houses that line the trekking trails.  All the tea houses offer some variation of a few different things, dal bhat, momo's, chow mein, and garlic soup.  The garlic soup was something my mum raved about and promised me I would love.  As per usual she was right.  I took the shot above after a particularly long and grueling day trekking up and down steep hills with hundreds of steps.  Mum and I were exhausted and famished when we arrived at the tea house we were to stay for the night, and this soup was incredibly welcome.
I wish I had some right now.  I'm bitterly tired.  I work a few days a week at a restaurant and I've been working extra shifts for people on vacation lately.  Plus I had house guests staying with me most of the week that I just said goodbye to yesterday.  It's funny, I've been talking about the 12th house all week, but I haven't spent much time there, Jupiter in Cancer has been pulling me out and making me work for it.
The picture above is so damned comforting I can't even tell you.  I won't be having any garlic soup tonight, but I'm going to settle for door locked to the outside world, a hot bath, and a good night's sleep.
Restore
Restore
Restore
http://starsofwonder.com/wp-content/uploads/2014/09/starsOfWonder-143x32@2x1.png
0
0
Wonder Bright
http://starsofwonder.com/wp-content/uploads/2014/09/starsOfWonder-143x32@2x1.png
Wonder Bright
2014-01-27 00:27:11
2016-05-17 19:11:11
Garlic Soup