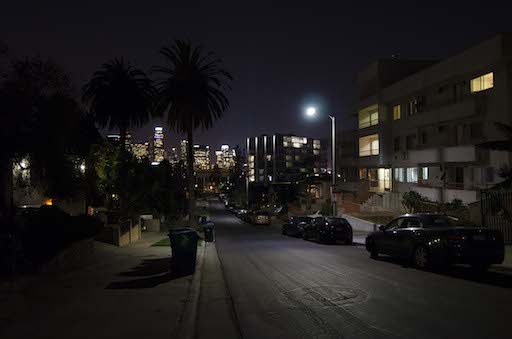 A friend loaned me a wide angle lens the other day so I took it out tonight to test it out. The size of these images isn't going to do them any justice, which is ANOTHER reason I need a new website. But I remind myself: NO TRASH HERE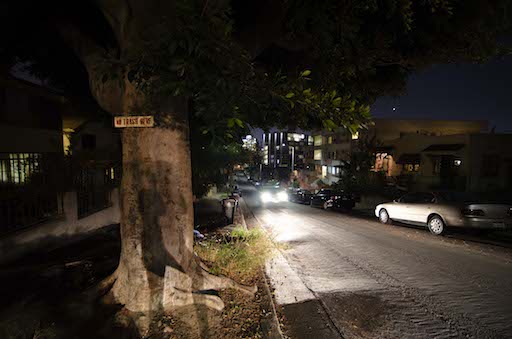 Which is what you would be able to read on this sign if the image was big enough because someone got sick of their neighbors leaving crap in front of their building. This is one of those neighborhoods where people routinely leave broken TVs and couches with cushions missing on the curb. I know because I used to live on this street. It's one of those funny places LA hides from view, you would never know it was there unless you knew someone there.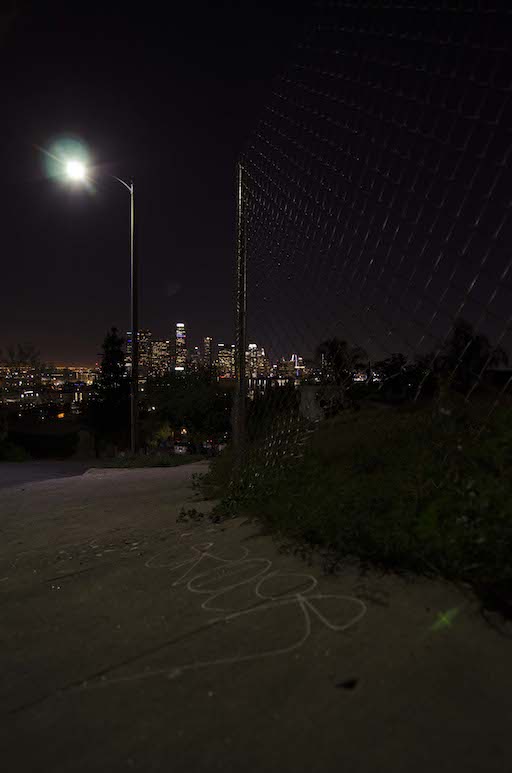 It's kind of a magic place, LA, if you know where to look. Tonight I felt like looking. It was one of those nights when I was happy to be alone, happy to have no one to answer to, happy to leave my house and not worry about when I came back. Happy to be exploring. I was even happy it was so beastly hot all day because when I lay down on the sidewalk to take this shot the cement was still warm on my back, even at nine in the evening.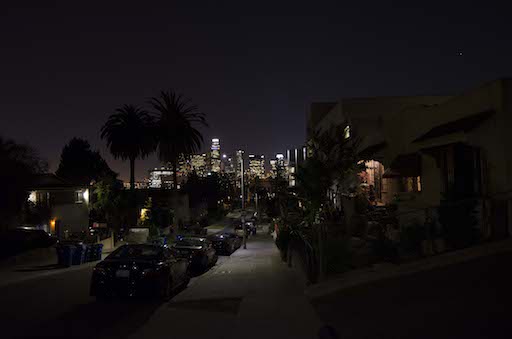 But these people over here on the right weren't alone. Can you make them out? They were barbequing on their porch, sitting out enjoying the early summer weather. It's the kind of night that makes people restless, but then this neighborhood makes people restless. The city makes people restless. I'm restless. I feel like I could run a couple miles before I tire tonight but my eyes are drooping even as I say that, so I know it's a lie. I don't care.
Tonight I'm from LA. I believe my own lies. Tonight I feel like anything is possible.
http://starsofwonder.com/wp-content/uploads/2014/09/starsOfWonder-143x32@2x1.png
0
0
Wonder Bright
http://starsofwonder.com/wp-content/uploads/2014/09/starsOfWonder-143x32@2x1.png
Wonder Bright
2014-04-29 23:47:15
2016-05-13 15:20:51
no trash here