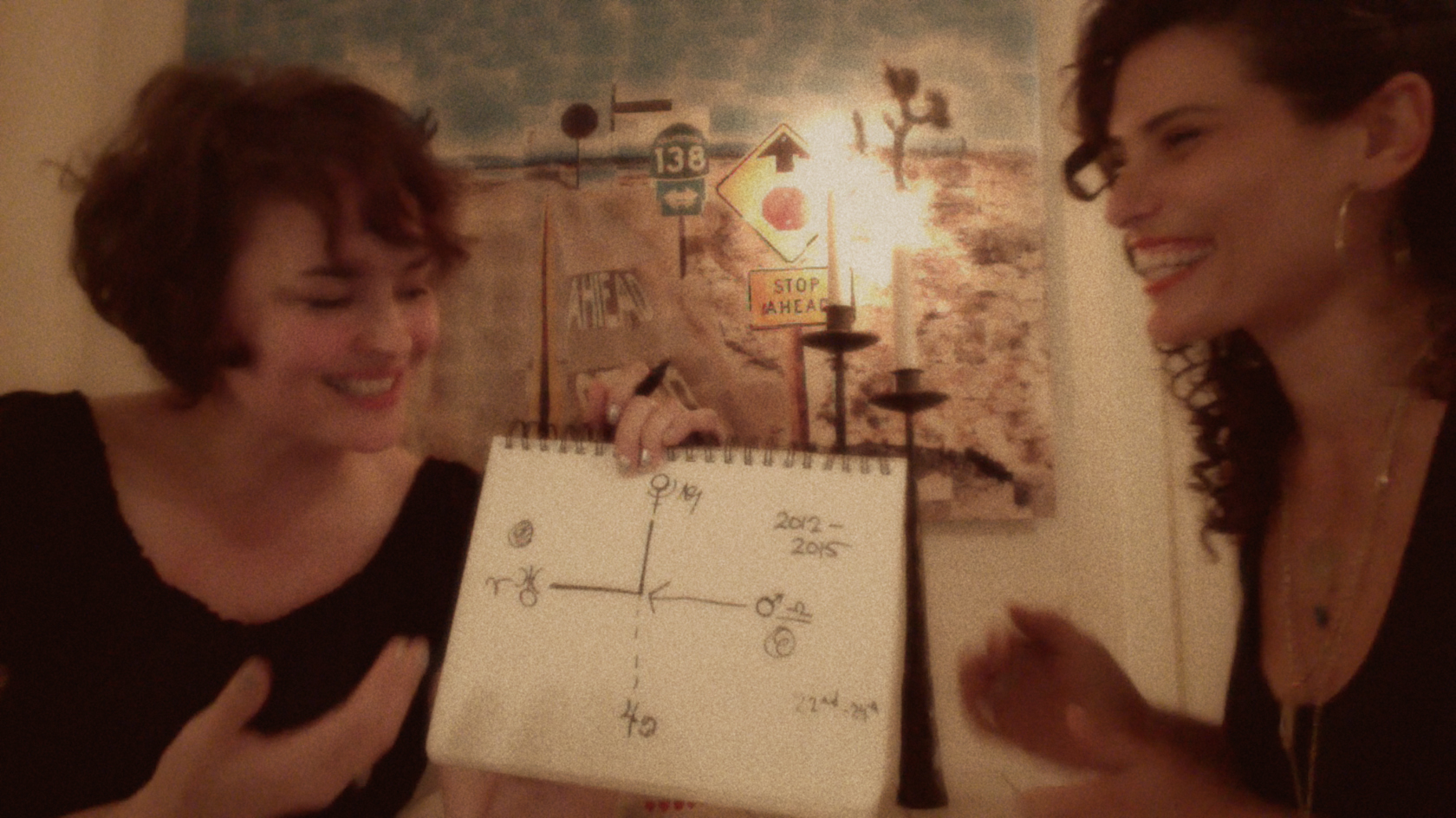 My girl Chani and I sat down Friday night to have a little chat about this month, because April is HOT HOT HOT. Truly, you guys, April is full of SERIOUS astrology. And Chani and I had some stuff to get off our chests because we are of the opinion that the only way out is through and we wanted to give you a heads up on how to deal with it.
We spend the first half talking a bit about the actual astronomical configurations that go into making this month one to remember but if you're not interested in all that and you just want to know the skinny or the takeaway, then tune in around the 6:40 mark, 'cause that's when we start to talk about what you can expect and how to frame the experience to get the most out of it.
Somewhere in there I mention that the Uranus Pluto Square forms for the last time next May, but it's not May, it's next March, so don't worry, Precious Treasures, this revolutionary energy won't last THAT much longer. We can do it.
And if you're wondering why we call ourselves Saturn's Bitches, it's very simple. We swear like sailors, we're stern and terribly hard on ourselves, we often wear black, we're late bloomers, and most of all because we're very very very serious, you guys. Seriously. Except when we're not, but you might not know until Chani makes me start laughing and mess up the audio. Which is bound to happen at least once every time we shoot one of these damned things. It's a shame, (more Saturn!) but it can't be helped.
Peace out, my darlings! Good luck this month and may Saturn be with you! <3
http://starsofwonder.com/wp-content/uploads/2014/04/screen-shot-2.jpg
944
1680
Wonder Bright
http://starsofwonder.com/wp-content/uploads/2014/09/starsOfWonder-143x32@2x.png
Wonder Bright
2014-04-07 08:47:01
2016-05-15 14:20:42
Saturn's Bitches Take on the Cardinal Cross