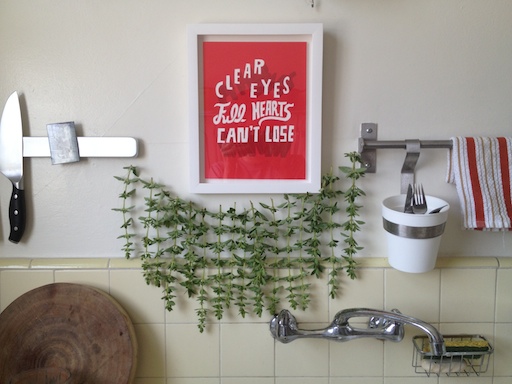 I spent the morning weeding in that garden I mentioned last week, and it was just a little slice of heaven. I came away with two heads of lettuce, some radishes and this oregano hanging here to dry. Now I'm going to have to cook something. I can't wait.
And I'm going back as soon as ever I can and I'll just keep going back as long as my friend will let me. Oh! To put my hands in the dirt! It's so damned satisfying. What a great way to spend a day with the Sun in Taurus opposing Saturn. Everything that made yesterday so miserable just rolled off the back of today. And it all started in the garden.
I wish every day did.
http://starsofwonder.com/wp-content/uploads/2014/09/starsOfWonder-143x32@2x1.png
0
0
Wonder Bright
http://starsofwonder.com/wp-content/uploads/2014/09/starsOfWonder-143x32@2x1.png
Wonder Bright
2014-05-09 22:44:18
2016-05-13 15:16:40
hanging to dry