I'm feeling a little sad tonight and casting about for what to write about I simply googled "Sad YouTube," and it was one of those wonderful moments when the magic Google box just delivers, because out it spat Sad YouTube, a blog that collects comments from the oft maligned comment section on YouTube, specifically nostalgic anecdotal comments on pop songs. It's brilliant. Under the song above, the author found this quote: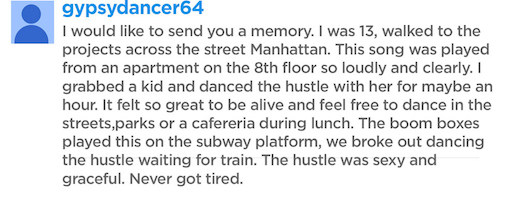 I would like to send you a memory. Yes.
For more, and to hear why the author started collecting these comments, check out what he has to say about it here.
http://starsofwonder.com/wp-content/uploads/2014/09/starsOfWonder-143x32@2x1.png
0
0
Wonder Bright
http://starsofwonder.com/wp-content/uploads/2014/09/starsOfWonder-143x32@2x1.png
Wonder Bright
2014-05-06 23:06:24
2016-05-13 15:18:36
i would like to send you a memory