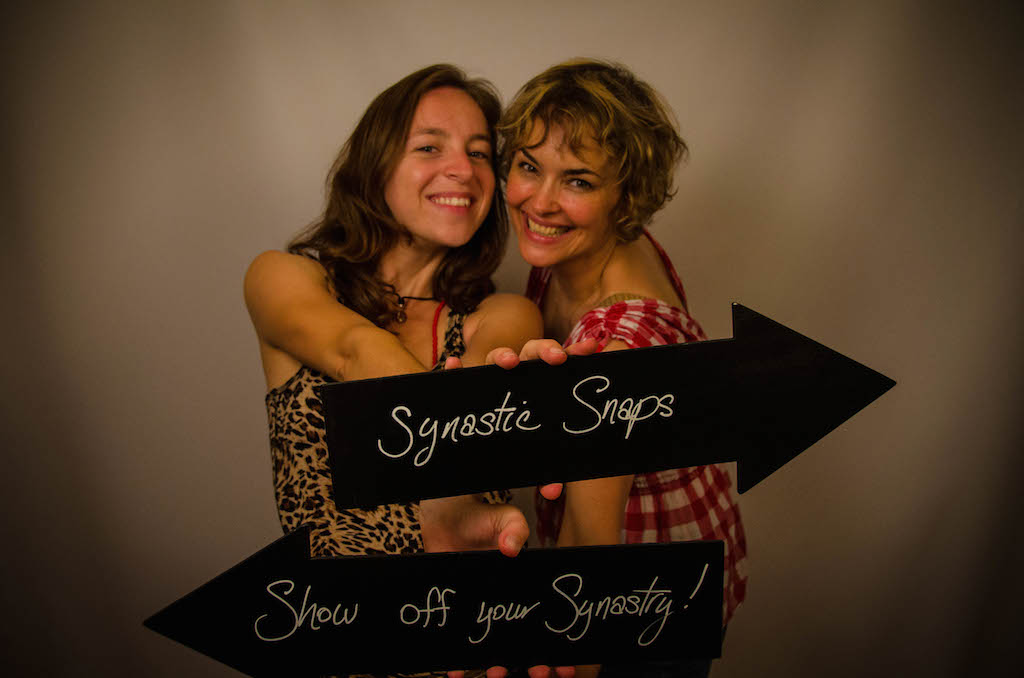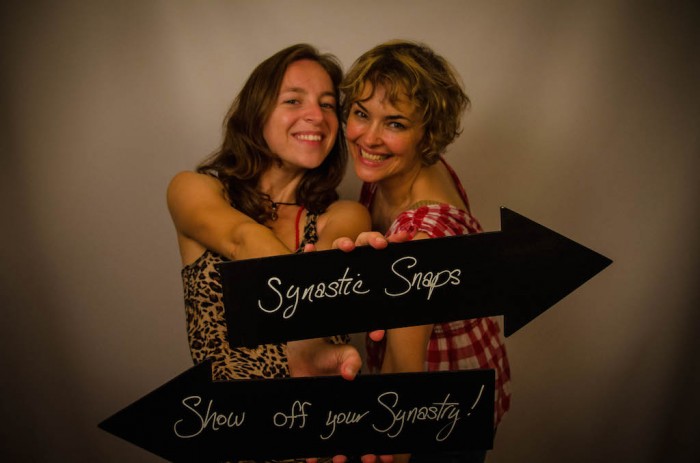 I'm so excited, you guys, I barely slept a WINK last night. Which is no good, because today is a big day, today is the day that my bestie, Dr. Jenn Zarht and I launch our pop-up photobooth project, Synastic Snaps, in which we encourage people to have fun and play together in front of the camera with their friends to celebrate a special occasion.
And we couldn't pick a better more special occasion for our inaugural launch, because we're here in Arizona at the fabulous Wild Horse Pass Resort for ISAR's 2014 astrology conference, "Stepping Into the Circle." So we're here with our tribe, a pack of astrologers running wild together under one roof and we feel right at home. There are open arms everywhere. It's like a Hogwart's reunion.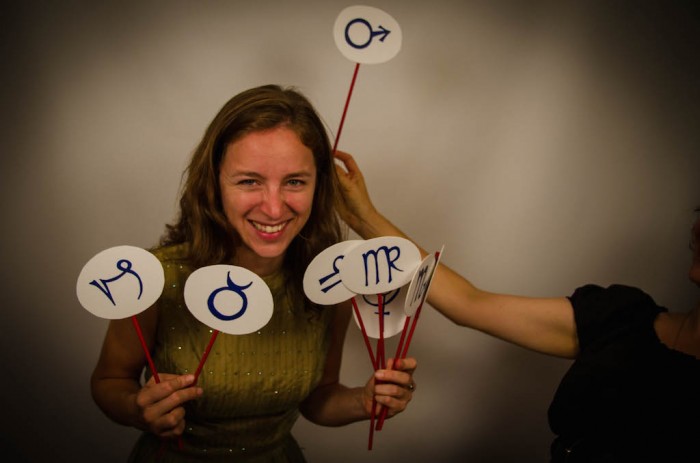 We've got glyph sticks galore and more fun than you could shake any of those sticks at, and we are excited to share our project with everyone.
So I can't really care that my website isn't quite ready for its relaunch, or that there are broken links in it like stairs leading to nowhere or that I've never used strobes with my camera before or that I haven't promoted this properly. If there's anything writing on my blog every day (my remedial measure for my Mars) taught me this year it's this: you are never ready, and that's not the point.
The joy lies in the action, in the experience of becoming.
So come along with me and Dr Z, my little sweet potatoes! We'll be putting out pix as we go on our Twitter feeds, (Jenn's at @zahrtillery and you can find me at @starsofwonder) or you can follow along using the hashtag #synsnaps.
I'll see you on the other side!
UPDATE: if you were one of the people I took a photograph of today and you took my card, but couldn't remember the site to get the photo's from, here's the link again: www.wonderbrightphotography.com & thanks so much for all the fun and for sharing yourselves so generously with me today! If you post to FB or Twitter, please consider giving me some link love and linking back to this post or to the Synastic Snaps page. Bless!
http://starsofwonder.com/wp-content/uploads/2014/09/me-Jenn-1024.jpg
678
1024
Wonder Bright
http://starsofwonder.com/wp-content/uploads/2014/09/starsOfWonder-143x32@2x.png
Wonder Bright
2014-09-26 01:39:28
2016-06-03 15:43:33
Synastic Snaps! Crackle! & POP!