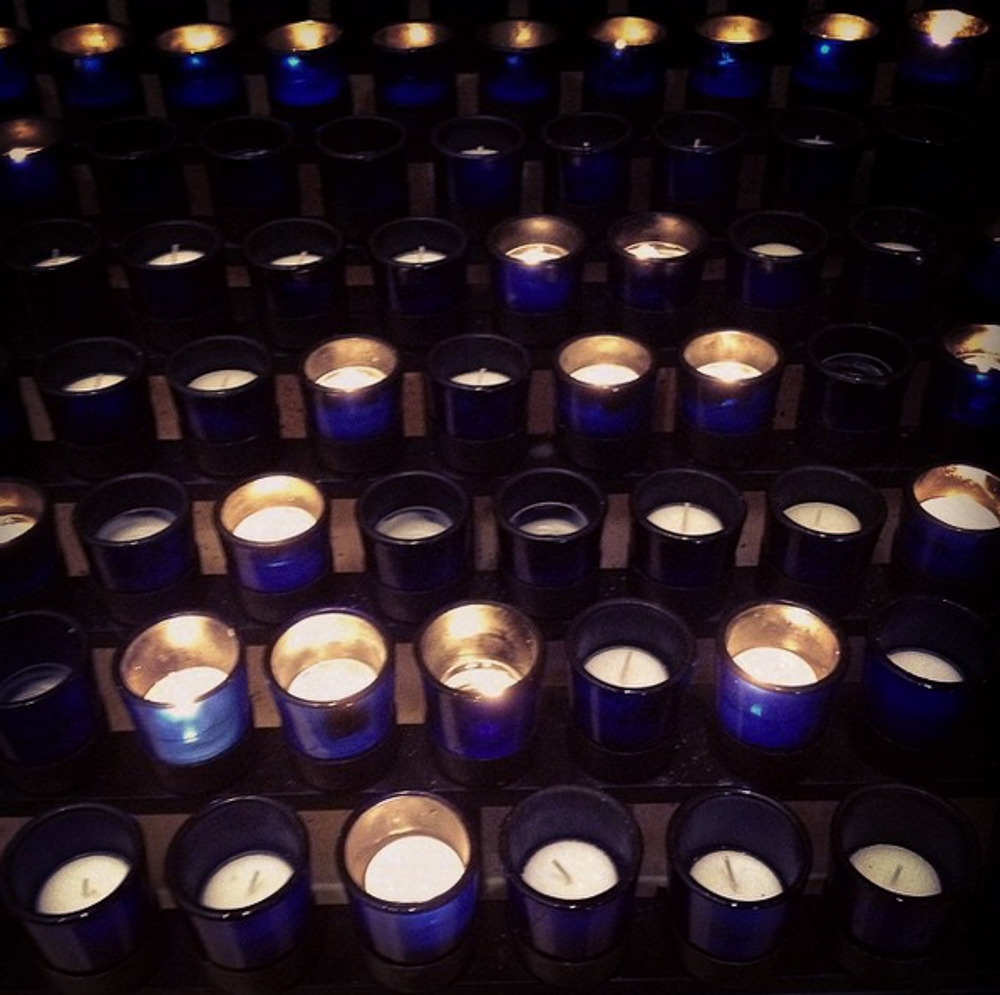 My mum's in town so that means a visit to the Catholic Cathedral for their Wednesday free organ recital. For me it also means a visit with The Holy Mama embodied in a Renaissance style statue in one of the side chapels. She's so graceful in this incarnation, a funny traditional throwback who would be out of place in this ultra modern church were it not for the fact that The Holy Mama belongs anywhere she is worshiped. The dissonance in style only serves to underscore this fact.
I knelt beside a silent Filipino woman holding a letter. I bowed my head and asked for relief from my pain and help keeping my heart open. The thing about heartbreak is, you have to be stubborn if you want to survive it because surviving it means staying open when all you want to do is close. So I asked for help with that.
I was crying when I opened my eyes to look at Her face. The Filipino woman had risen, she was standing with her hand pressed to the plexiglass The Holy Mama is encased in. I marveled to think how many prayers She must be listening to just at that moment, how many cries around the world. You would think the plexiglass keeps us out but it doesn't.
http://starsofwonder.com/wp-content/uploads/2016/05/Holy-Mama.jpg
995
1000
Wonder Bright
http://starsofwonder.com/wp-content/uploads/2014/09/starsOfWonder-143x32@2x.png
Wonder Bright
2014-10-17 22:43:44
2016-05-18 22:47:03
Holy Mama, Hear My Prayer