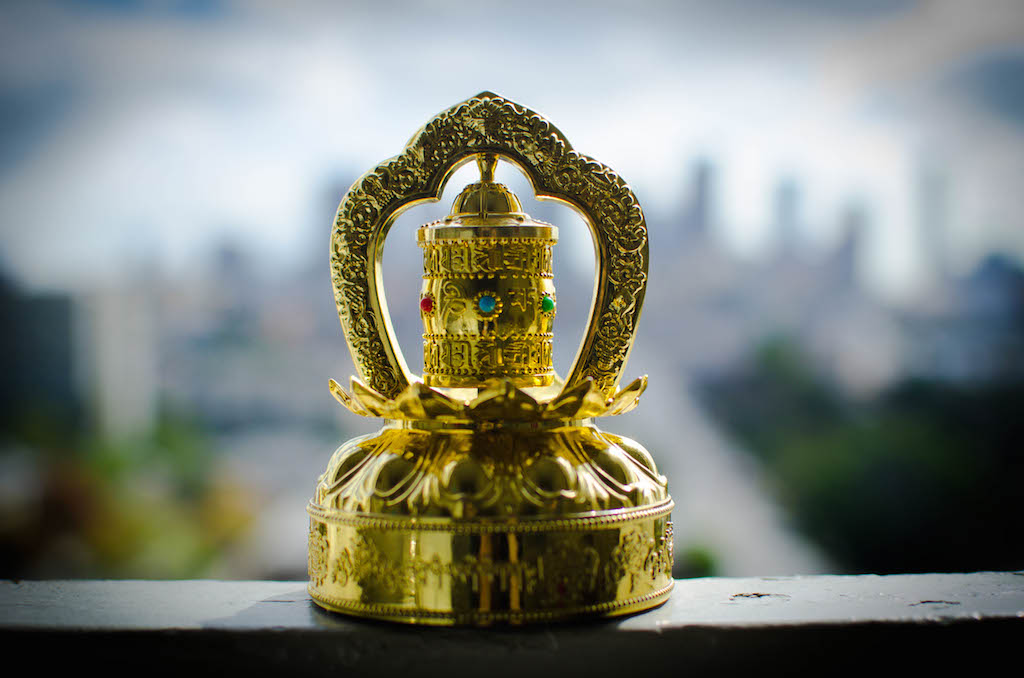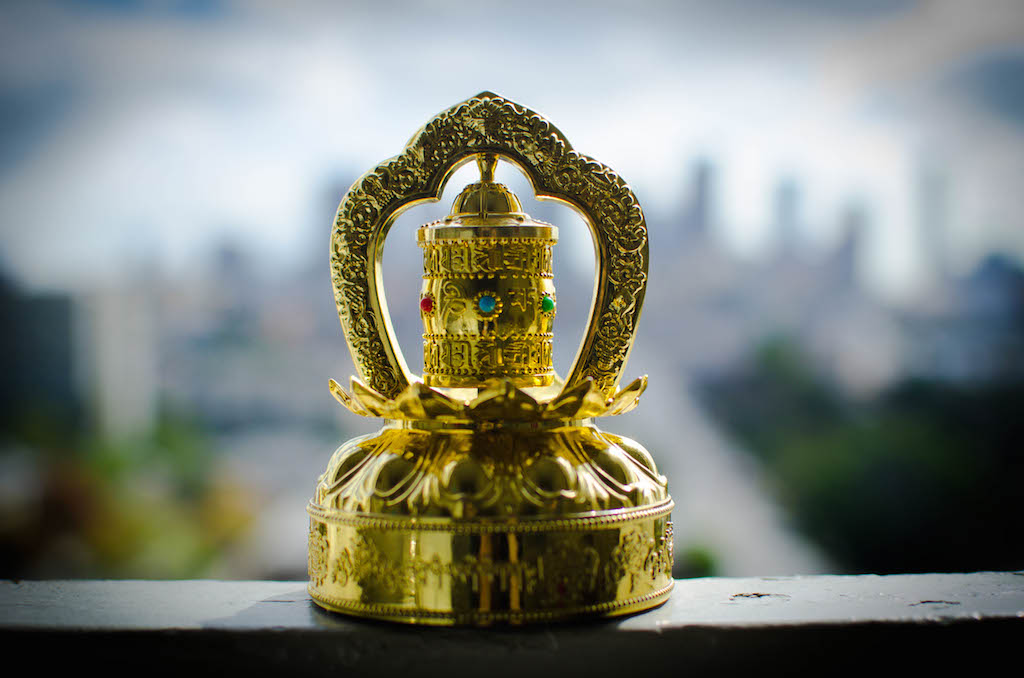 My mum went to Mongolia last month and she brought me back a solar powered prayer wheel. Here it is sitting on my windowsill catching some rays on an atypical cloudy day here in LA last week. It may seem a funny pick for a photo-op for a New Moon (Solar) Eclipse, since under a New Moon the striking thing is that the Sun don't shine, but I think that's what the prayers are for.
As the Moon crosses the Sun's disk and blots out the light there's a moment there where things go dark, where the Moon, which is almost always reflecting the light of the Sun back to us here on earth, is catching all the rays for herself. Now, either she's protecting us or she's being selfish, depending on how you look at it.
The trick here is that, like most things astrology, when we talk about the Moon or the Sun we're also talking about ourselves. As above, so below.
So my question for you, Precious Treasures, is, where in your life do you need to go dark now, and collect the light of the Sun all for yourself? Where do you need to turn inwards to face your Sun, what portion of your soul demands prostration?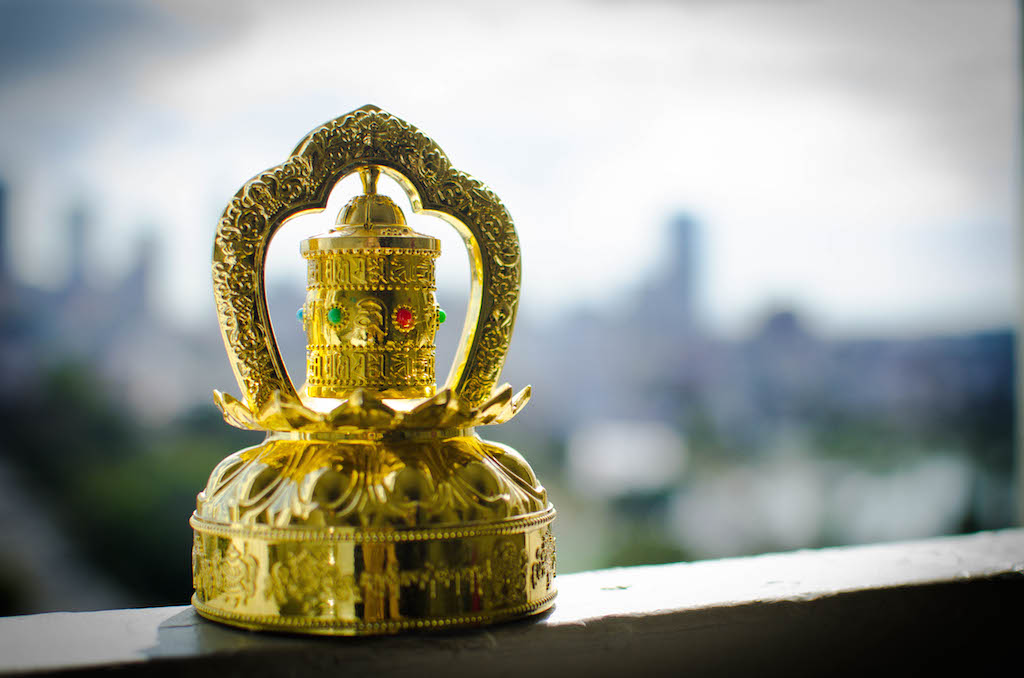 This eclipse is happening at zero degrees Scorpio, at the tippy top of the slippery slope of that sign, which makes this question all the more acute. Scorpio is such a hungry, voracious sign, you see, and in the beginning degrees at its very hungriest. Two weeks ago, under the Lunar Eclipse in Libra I asked you where in your life you'd been struggling with relationships and what you needed to do to let the other party go, to do their own thing, so that you could do yours. Well now it's time to ask yourself what is that thing you need to do?
Where in your life are you hungry? What do you need to feed yourself? Austin Coppock, in his new book, 36 Faces, warns us that in the first decan of Scorpio "we are brought to confront the cycles of hunger which are the price and pleasure of incarnate being." In the early degrees of Scorpio we discover our appetites, our roving, insatiable self, the part of us that can never be satisfied. Getting in touch with that portion of ourselves is exhausting, because it requires both understanding our deepest needs and desires and relinquishing control over whether they will be sated. Sometimes the object of the game is to play, not win.
But the only way to discover that is to play to win. Classic humor of the Gods.
Austin says that with the Sun here, the insightful native may not be "freed from their desires, but they come to understand them, gaining great insight into themselves, and, more generally, human psychology as a whole." He goes on to say that with the Moon positioned here, the wise native may "come to understand the cyclical nature of desire, and become the master of their natures."
Now I'm only giving you a day to prepare for that reckoning, which may seem like a tall order for 24 hours, but the truth is you've already been doing this work. Consciously or not, you've long been preparing to release your past desires and clear the way for new ones coming in. Pro-tip: the stronger the surge of your lust, the older it actually is. You've always been hungry for what you're looking at now, it's just that you haven't ever seen it quite so clearly. Pro-tip #2: Venus is configured strongly to this eclipse, bringing in the Venusian/Libra themes of this past year and tying in our sexual/romantic/love needs. Where are those needs not being met in your life? What do you need to release in order to make way for a new direction there?
You do have 24 hours, however, and there are very real tangible things you can do to prepare for it. One Libra I know downed a plate of peppers yesterday because "capsaicin is medicine to punish misbehavior and to cleanse it." She apologized to her ancestors and wiped her slate clean. Me, I'm gonna settle for some nice piping hot sage later today and tomorrow and give my home a good thorough smudging. Alternatively, you could head over to Planetary Apothecary where Stephanie Gailing has been counseling her readers all week to release something every day in preparation for what's to come. Check it out if you want some more tips on what releasing your past might look like and to see what other people have been doing.
I'm gonna let Sister Cristina Scuccia take us out. You may remember Sister Cristina as the singing nun who won Italy's The Voice this summer. She's releasing an album of covers to benefit her order and the first single she's releasing is Like a Virgin. Michael K says this is "because the first line of the music industry bible reads: STUNTS SELL" but I'm not so sure. I think the heartbreakingly funny/beautiful thing about this video is its sincerity and I'm so in love with the sheer ridiculous paradox of it. Who the hell told her she could DO this?!
Affirming what I've long believed Sister Cristina says this song isn't about sex, it's about "the power of love to renew people. To rescue them from their past."
Sister Cristina is singing this to her God, just like the Moon will be singing to the Sun tomorrow at 2:57 pm PDT. Where in your life do you need to sing this song? What part of your soul needs to hear it? To be made brand new?
Release yourselves, Little Dumplings. Take flight. You're the only one you need, be the one you want.
http://starsofwonder.com/wp-content/uploads/2014/10/solar-powered-prayer-wheel-1024.jpg
678
1024
Wonder Bright
http://starsofwonder.com/wp-content/uploads/2014/09/starsOfWonder-143x32@2x.png
Wonder Bright
2014-10-22 07:45:10
2016-05-13 12:43:55
New Moon New(ish) You