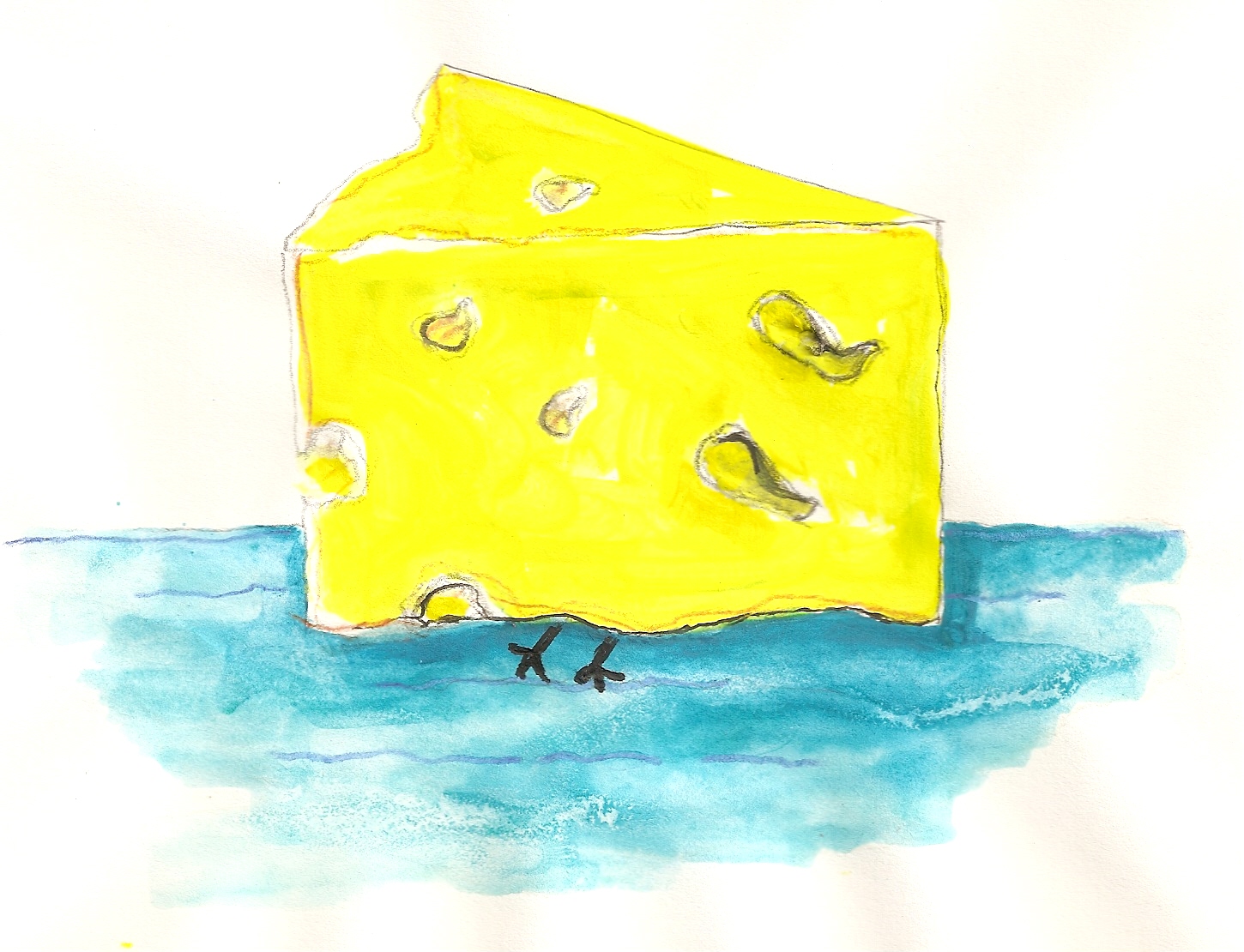 Saturn going through Scorpio.  The planet Saturn moved into the sign of Scorpio on October 5th and will stay there through September 2015.
Saturn rules our limits and boundaries – where we meet them and how we set them.  It rules authority and operates on the principles of rejection and exclusion.  Unsurprisingly Saturn experiences and Saturnine people tend toward loneliness, melancholy, and isolation.  Not in a bad way, of course.  Just kidding, it sucks.  But it's for your own good.  Character building.  No, really.  Put it this way, where we meet Saturn, we find where we stand all alone, just like the cheese.  That's not generally considered a good thing in polite society, which by definition depends on us NOT being all alone in order to function.  However, society is only as strong as its members and sometimes getting away from the tribe is the best thing you can actually do FOR the tribe.  It just typically doesn't feel very good, which is one reason why Saturn is known as a Malefic (BAD planet).
The sign of Scorpio is a water sign, which is exactly what it sounds like: fluid, lacking in boundary, sensitive, and carrying undercurrents.   It is ruled by the planet Mars, which is the other Malefic, being in charge of wars and acts of aggression.  Sounds like fun, huh?  Well, you've probably heard about Scorpio's reputation for great sex, and if you think about it for a moment, you can probably see how great sex doesn't happen unless one or both parties are capable of asserting themselves – rising to the occasion, as it were.  This quality is enhanced in Scorpio, because Scorpio being a water sign, is feminine, or receiving – sensitive to others.  Demetra George describes Scorpio as "the need for deep involvements and intense transformations,"  and if you think about a Mars ruled water sign, this only makes sense.  In Scorpio you have both the sensitivity to others and need to act for oneself.  Great lovers, deadly enemies.
The interesting thing about Saturn's transit through Scorpio is that Saturn is all about acting alone/isolation, and Scorpio, being water, is all about connectivity.  Of course, connectivity isn't necessarily social, and it's entirely possible for a Scorpionic academic researcher to experience great connectivity to the subject of her ivory tower research but to forget entirely for days at a time to water her plants or call her lover.  So we have to pay attention to the house position of Scorpio to see how, exactly, this connectivity will play out.  However, an essential experience of Saturn's movement through Scorpio will be one of identifying and isolating those aspects of ourselves that prevent us from connecting and exerting our power through those connections.  Ideally, of course, we will come out on the other side knowing ourselves to be more powerful, more connected, and better able to handle the slings and arrows that come our way.
The key here – as with any Saturn transit – is to work your ass off and your fingers to the bone.
Dang, I wrote a lot.  The whole point of this post was to NOT have to write anything but point you to other people who've written totally awesome things about it!  Bother.  Well, I hope you've got an appetite for more, 'cause here are some great articles exploring this subject in more detail:
http://starsofwonder.com/wp-content/uploads/2012/10/cheese-walks-on-water.jpg
1110
1450
Wonder Bright
http://starsofwonder.com/wp-content/uploads/2014/09/starsOfWonder-143x32@2x.png
Wonder Bright
2012-10-19 12:23:00
2016-05-13 19:55:18
Wonderful World Compendium: Saturn in Scorpio Edition