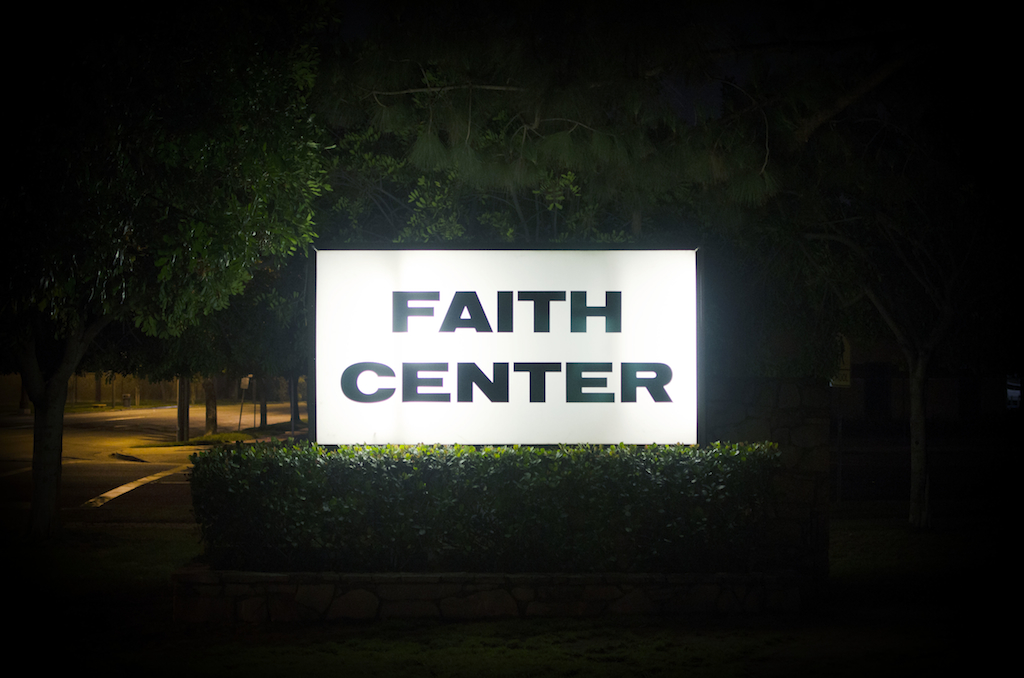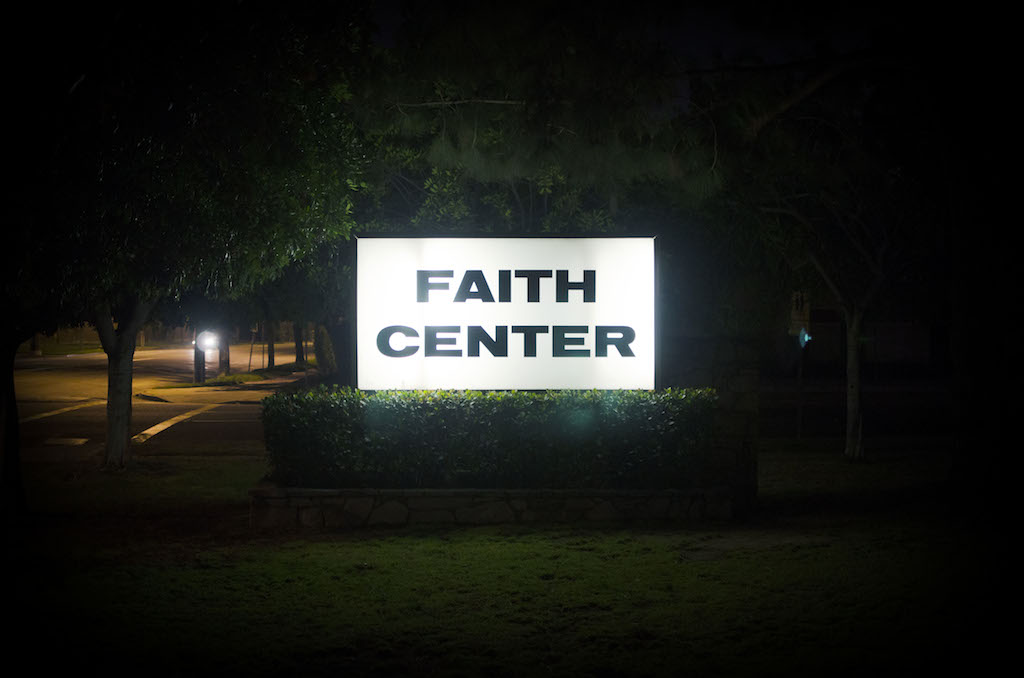 There's a church in Glendale with the strangest sign out front. It lights up clean and bright at night. I passed once in the daytime and there was a security guard out front with a dark navy jacket with the word "SECURITY" emblazoned on the back. I asked if I could take a picture of him in front of the sign but he said, "no pictures, no pictures" and looked at me like I was trying to steal it.
I can still see him, all gruff and grizzled and silver haired, mad at me. It's stuck in my mind's eye. Him guarding that sign, keeping it safe.
And you know what? I wish I had security guarding my FAITH CENTER sometimes. When my faith gets shaken I often wish there was something standing between it and the outside world, some force that could alleviate the worst effects. But in truth I'm less and less convinced that yelling at people or trying to instill fear is the best way to go about it. In fact, the more my faith gets rattled the more convinced I am that the best security is almost always to open, not close. To surrender, not stand on guard.
But learning this didn't come easy. I was born with my Sun in the 12th house of Loss & Sorrows. I've been losing what I wanted most since I was about nine years old. What I see now is that the actual things I've lost aren't important, what's important is how I'm just wired to think of things from the perspective of loss or gain, so I've felt losses acutely and feared them consequently. It's taken me many years to appreciate how loss is actually a gift. Loss is a great teacher because it reveals the fundamental truth of reality. Resisting this truth causes more sorrow then the losses themselves.
But if you surrender, if you release yourself from the need to protect yourself from the inevitable, from loss, from failure, from betrayal, from the certainty of it, than you will tap into real power. Modern interpretations of the 12th house always say it's about transcendence, but I've never seen a good explanation of why. In my opinion this is it, this is why. It's because when you accept loss as inevitable life becomes precious. It becomes real.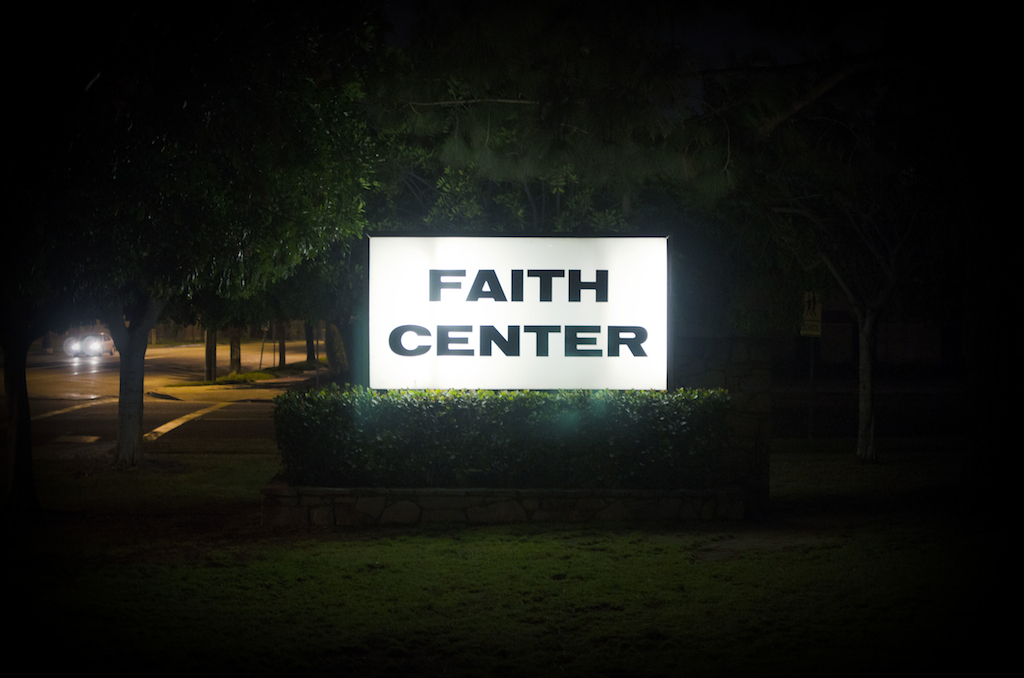 Faith is its best when it comes to accepting things as they are, not as we want them to be. There's this virulent notion in our culture that faith, the kind "you gotta have" is there for you to keep believing impossible dreams, to get you the money, the man, the house of your dreams, to keep your babies safe at night and to never let anything bad happen to anyone ever. And when bad things happen to you, it's somehow your fault because you didn't believe enough.
But real optimism, real joy, real faith starts from accepting things as they are, not as we want them to be. It's no good wishing you hadn't spilt the milk. If you want to clean it up you have to accept the fact of it, you can't pretend things are anything other than what they are. And it requires determination to do so. It's not for the faint of heart. You have to be willing to swallow some very bitter pills if you want to live in this world.
The Five Remembrances of the Buddhist faith speak eloquently to this:
I am subject to aging, I have not gone beyond aging

I am subject to illness, I have not gone beyond illness

I am subject to death, I have not gone beyond death

I will be separated and parted from all that is dear and beloved to me

I am the owner of my actions, heir to my actions, born of my actions, related through my actions, and have my actions as my arbitrator. Whatever I do, for good or for evil, to that will I fall heir.
Impermanence is the one absolute we can all unequivocally count on. How we be with that is all that we can control or should even attempt to.
It's a paradox that the experience of being alive should make being mortal so hard to embrace. But accepting it is a relief. Accepting it makes it beautiful. Accepting it makes the present moment so precious.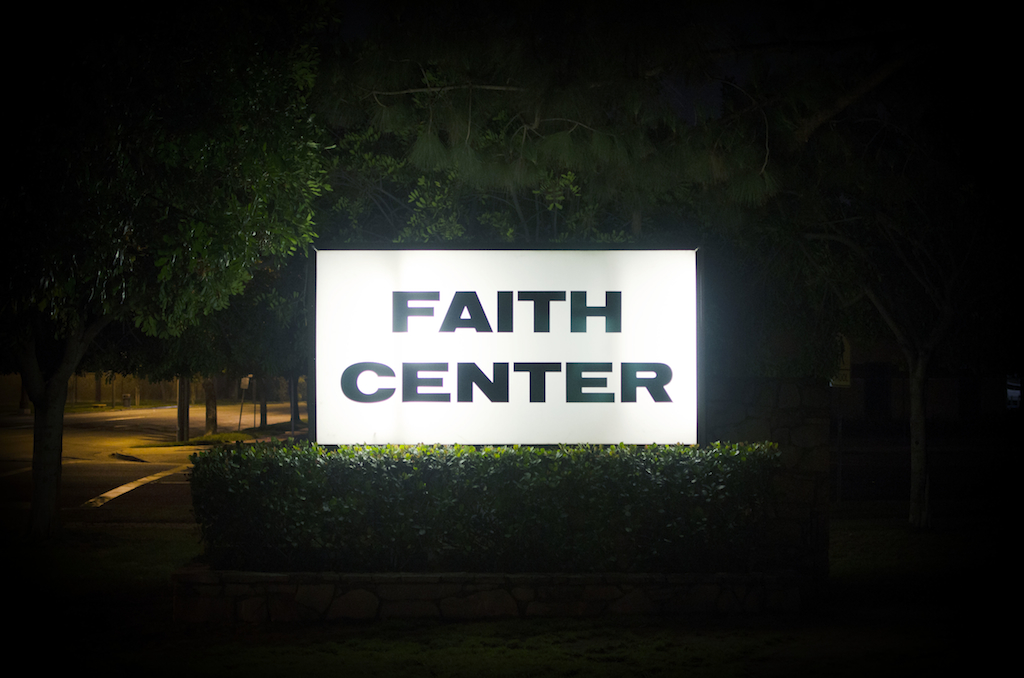 I can't say I accept it 100% of the time – more like 20% of the time, but that's, like 20% more than I have since I was about nine, so I'm counting it a win. When my ex and I split I remember vividly at the heart of the anguish, at the heart of the despair, at the heart of the darkness, this overwhelming alertness. It was like being woken up.
So the funny thing is that I remember my faith most when I've lost something I really wanted, because it's always then that I need to remember it most. It's always when you're down in it that you know what your faith really is or isn't. I'm glad this is mine.
I will be separated and parted from all that is dear and beloved to me
This is the center of my faith, and the truest security I've ever known.
http://starsofwonder.com/wp-content/uploads/2014/06/faith-center-centered-1024.jpg
678
1024
Wonder Bright
http://starsofwonder.com/wp-content/uploads/2014/09/starsOfWonder-143x32@2x.png
Wonder Bright
2014-06-07 19:42:54
2016-05-18 22:46:19
12th House of Loss & Transcendence