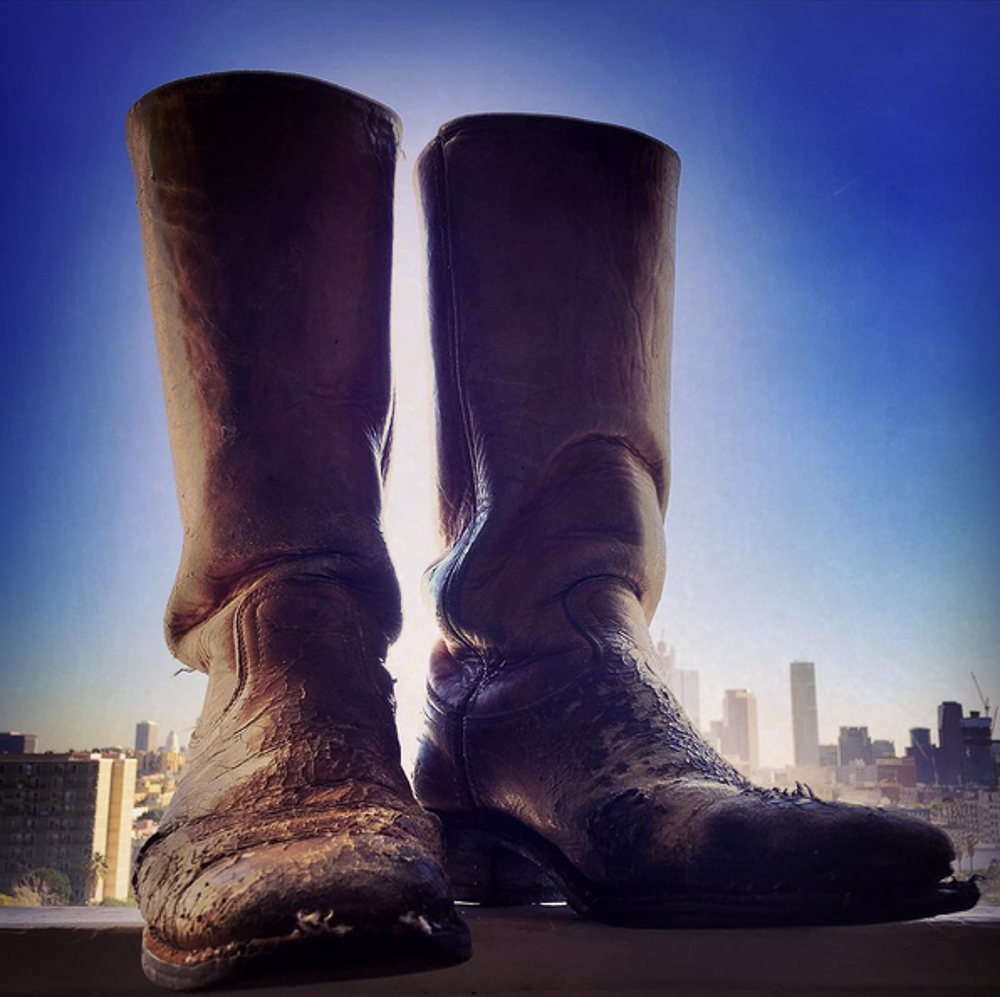 I bought these boots shortly after I split from my ex years ago. They fit me perfectly the first time I tried them on, with plenty of room across the bridge and a low heel for long walks. I wore them to work so much the grease from the restaurant worked its way into the leather and cracked it. I didn't care. They were perfectly distressed, stubborn, worn in, and wholly beautiful. I loved them.

I resoled them seven times. I found my current shoe smith after another guy refused to work on them again. My new cobbler earned my undying loyalty, saving my precious boots from the rubbish pile another two years, always laughing when I brought them in and promising to do his best. Finally, however, it's time to say goodbye. The leather has cracked so much it's flaked off in bits and left only a soft worn skin that stains and tears easily. I still love them, but I can't wear them anymore.
Besides, I met someone and I'm moving to Oregon to be with him. Boots with holes in them might be all right for an LA winter, but it won't do for the PNW.
So I bought new boots last week. They're a little stiff. They pinch slightly in that way new leather shoes often do. The shaft of the boot is a little higher, the leather a dark chestnut instead of the burnished gold of my old friends. They have that sheen that comes with the promise of something new and unknown.
I know they won't always be like this. Someday they'll be worn and soft in all the right places, something I both cherish and take for granted, but that's not today. Today they look like someone I'm going to be but haven't quite worked out how yet. Today they're only full of tomorrow.
And tomorrow can wait.
http://starsofwonder.com/wp-content/uploads/2016/05/these-boots-were-made-for-walking.jpg
997
1000
Wonder Bright
http://starsofwonder.com/wp-content/uploads/2014/09/starsOfWonder-143x32@2x.png
Wonder Bright
2015-12-02 22:05:58
2017-04-09 20:41:38
One Door Closes