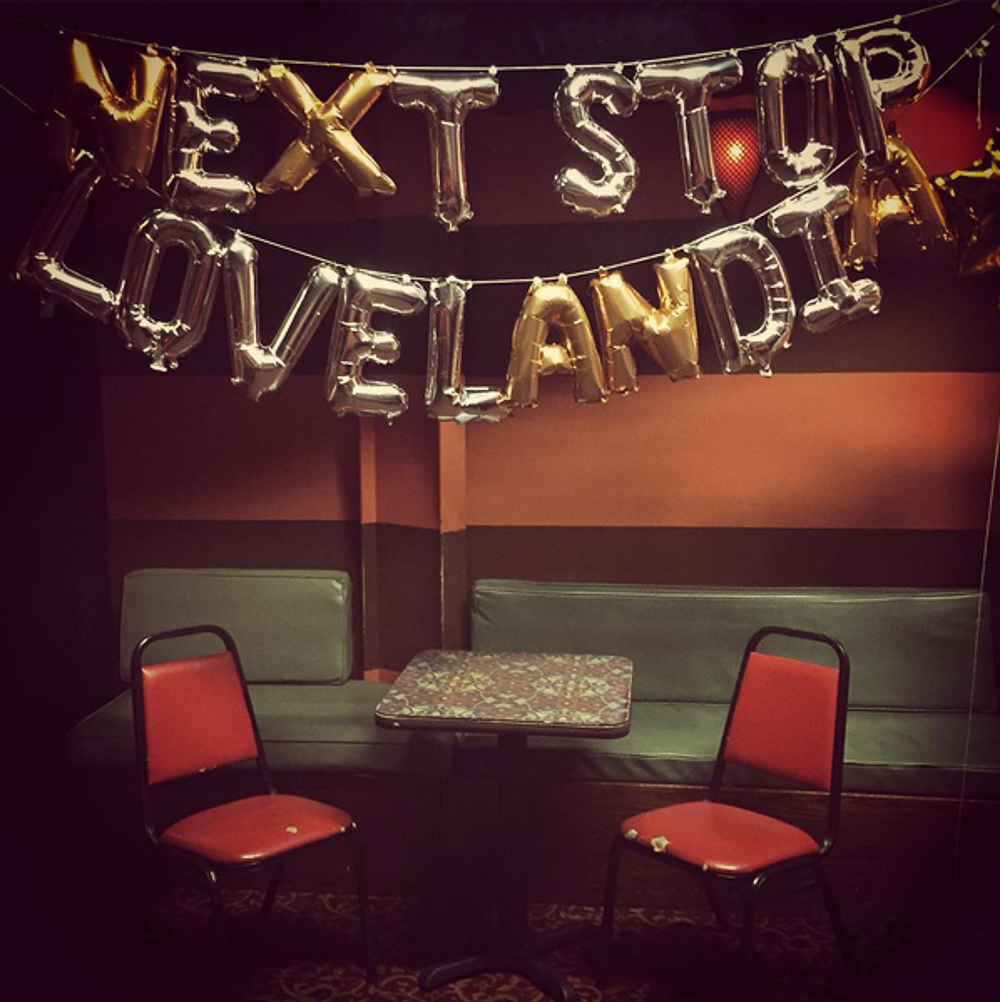 For my going away party Kent and I found some letter balloons at a great party supply shop in San Diego. We agonized over what to say initially but when we finally strung them up I felt confident it would be the subject of an Instagram post in the future.

I didn't anticipate it would take me over a week to get to it, and honestly it hardly seems possible it's barely been a week since I took it. At the time my apartment with the the downtown views of LA was bare, the movers had come and gone and left me with an air mattress, and I was living out of my suitcase wearing jeans and a tee shirt pretty much 24/7.

Now I'm in Portland with the heat ON, I'm still living out of a suitcase but fortunately I packed all the sweaters I owned (that would be one) and I'm bundled up in that too. My movers can't get my stuff to me till the middle of January, it's been raining since I got here, and I caught a cold.
I've never been so happy. Well, maybe when I was a year and a half old, but I didn't KNOW I was happy then, I just thought that was the way it was.
Now I know better. Happiness isn't something I can take for granted. At least I don't think I can. But something strange has been happening to me the past week, so I can't entirely be sure. Because being able to wrap my arms around someone I love who loves me back pretty much whenever I want and laughing so hard I almost wee myself two to three times a day isn't something I can intellectualize.
I mean, I know it could all end in a second – one of us could be hit by a bus or taken out by a virus or a madman or a tornado – but I don't KNOW KNOW that. My body doesn't know that. My body, which is where I live, is starting to get comfortable. Which is frankly really weird.
I don't know who I am if I'm happy. But I have the feeling I'm about to find out.
http://starsofwonder.com/wp-content/uploads/2016/05/Lovelandia.jpg
1002
1000
Wonder Bright
http://starsofwonder.com/wp-content/uploads/2014/09/starsOfWonder-143x32@2x.png
Wonder Bright
2015-12-28 22:10:13
2016-05-18 22:45:36
Lovelandia